Baked Beans in Tomato Sauce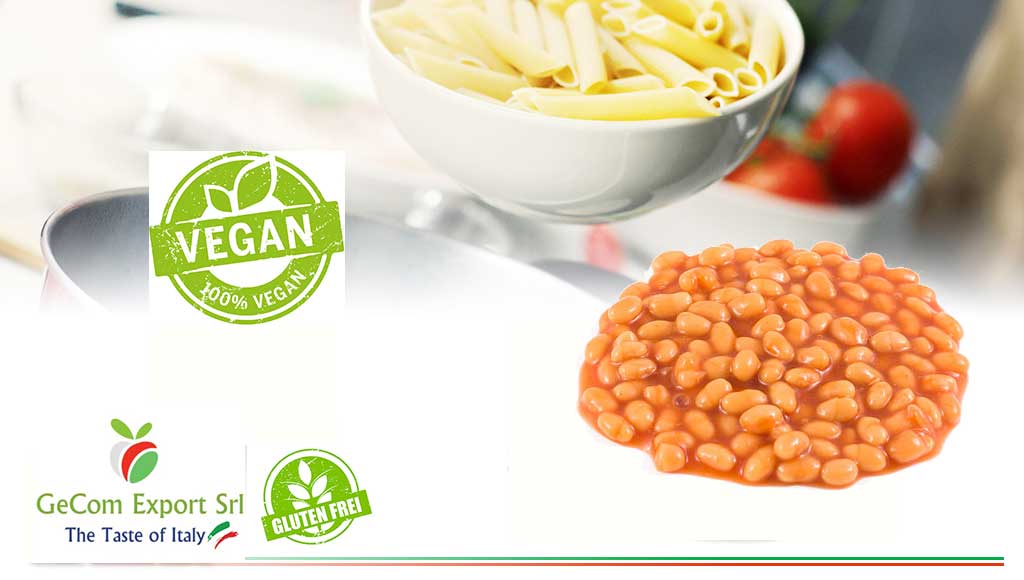 Baked Beans in Tomato Sauce
Baked Beans in Tomato Sauce

Canned Baked Beans

Baked Beans in Tomato Sauce: A Healthy and Delicious Meal

Baked beans are generally made from navy beans, also known as haricot beans.
The beans are cooked and served in a tomato sauce.Baked Beans in Tomato Sauce are a delicious and nutritious product made with high-quality ingredients and traditional Italian recipes.
They are rich in protein, fiber and antioxidants, and can be enjoyed as a side dish, a snack or a main course. Gecom Export Srl is a leading company in the Italian food export sector, with over 40 years of experience and a wide range of products to suit every taste and need. Gecom Export Srl guarantees the freshness, safety and authenticity of its products, and delivers them to customers all over the world.
PRODUCED IN ITALY


SUITABLE FOR VEGETARIANS


GLUTEN FREE
Baked Beans in Tomato Sauce- Logistic data -
Gross Weight
Net
Contents
Drained
Weight
Box
Unit
20″ft

GR.

Gr.

Gr.

Cardboard




Shrink wrapped

Each Case

Total Cases

Baked Beans
500g
400g
240g

" "

24

1850

Baked Beans
1000g
800g
480g

" "

12

1850

Baked Beans
3000g
2500g
1500g

" "

6

1200